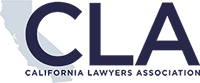 Trials and Tribulations - Tactics, Strategies and Updates for the Business Litigator
The California Lawyers Association Intellectual Property Law Section
Presents
Trials and Tribulations - Tactics, Strategies and Updates for the Business Litigator
Program Materials & Supplemental Items
We have uploaded the education program materials for Trials and Tribulations - Tactics, Strategies and Updates for the Business Litigator for you to view beforehand.
A set of these materials will be provided to you on a USB drive at the event. Supplemental materials may be added, and will only be available on this site.
THURSDAY, OCTOBER 18, 2018
Panel 1 - Notice, Take and Defend Entity (aka "PMK") Depositions
Panel 2 - The Ethical Use of Expert Witnesses
Panel 3 - Online Defamation: Dealing with Anonymity and Right to Damages
Panel 4 - Ten Things You (Probably) Didn't Know About Civil Law and Litigation
Points of view or opinions expressed in these pages are those of the speaker(s) and/or author(s). They have not been adopted or endorsed by the California Lawyers Association Board of Representatives and do not constitute the official position or policy of the California Lawyers Association. Nothing contained herein is intended to address any specific legal inquiry, nor is it a substitute for independent legal research to original sources or obtaining separate legal advice regarding specific legal situations.
©2018 California Lawyers Association
All Rights Reserved
The California Lawyers Association and the Real Property Law Section are approved State Bar of California MCLE providers
Page 1 of 1