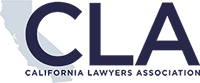 7th Annual Advanced Wage and Hour Conference & 34th Labor and Employment Law Section Annual Meeting
Labor & Employment Law Section
7th Annual Advanced Wage and Hour Conference
&
34th Labor and Employment Law Section Annual Meeting
Please find below the education program materials for the Labor and Employment Law Section 7th Annual Advanced Wage and Hour Conference & 34th Labor and Employment Law Section Annual Meeting taking place July 13-14, 2017 at the Hyatt Regency LAX in Los Angeles, CA. A USB with the program materials will also be provided onsite
Education Materials
2 Judges and Arbitrators Panel.pdf
3 Enforcing Local Wage and Hour Ordinances.pdf
4 Pay and Pray Complying with Californias Tricky Compensation Laws.pdf
5 Stress Less Practical Tips for Reducing Stress in Your Practice and Life.pdf
6 The Good The Bad & The Ugly A Review of Recent Employment Law Cases.pdf
7 When Immigration and Employment Laws Collied The Compliant Treatment of Immigrant Workers.pdf
Supplemental Materials 7 When Immigration and Employment Laws Collide.pdf
8 DFEHs New Workplace Harassment Guide.pdf
9 What You Kneed to Know About the Fair Pay Act.pdf
10 Cutting Edge of Disability Law Acccommodating an Aging Workforce.pdf
12 Ethical Lawyering A View from the Bench.pdf
13 Live Trial Presentationon Voire Dire.pdf
Points of view or opinions expressed in these materials are those of the speaker(s). They have not been adopted or endorsed by The State Bar of California's Board of Trustees and do not constitute the official position or policy of The State Bar of California. Nothing contained herein is intended to address any specific legal inquiry, nor is it a substitute for indepedent legal research to original sources or obtaining separate legal advice regarding specific legal situations.
Copyright 2017 State Bar of California.
All Rights Reserved.
Page 1 of 1