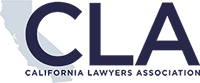 Why Do So Many Construction Projects Go "Over Budget"?! And What To Do About It
Program Materials & Supplemental Items
We have uploaded program materials for you to peruse.
The California Lawyers Association Real Property Law Section -
the Construction/Commercial – Industrial Practice Area
Presents
Why Do So Many Construction Projects Go "Over Budget"?! And What To Do About It
Thursday, January 18, 2018
12:00pm – 1:30pm
Points of view or opinions expressed in these materials are those of the speaker(s). They have not been adopted or endorsed by The State Bar of California's Board of Trustees and do not constitute the official position or policy of The State Bar of California. Nothing contained herein is intended to address any specific legal inquiry, nor is it a substitute for indepedent legal research to original sources or obtaining separate legal advice regarding specific legal situations.
Copyright 2017 State Bar of California. All Rights Reserved.
Page 1 of 1