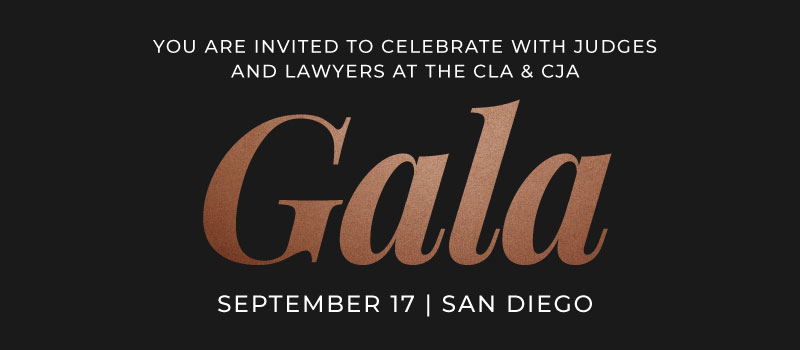 2022 CLA Annual Meeting: Gala
Saturday, September 17th, 2022
Hilton San Diego Bayfront
1 Park Blvd, San Diego, CA 9210
The California Lawyers Association (CLA) and the California Judges Association (CJA) are hosting a Gala on Saturday, September 17 from 6:30 – 11:30 p.m.
The Gala brings together lawyers and judges from across California to celebrate the accomplishments of both organizations. The evening will also serve as a fundraiser for both foundations..
This year's Gala features the emcee talents of Andy Buckley (from the hit show The Office).
Ticket Options
Gala $125.00
Returning Users Please Login
New Users Please Enter Basic Info