25th Annual Public Sector Conference
April 12, 2019 ~Sacramento

Program Materials
We have placed the program materials online for you to peruse and/or print before the Conference. In the event that we receive supplemental program materials - we will post these materials to the website after the Conference. Thank you for taking part in our efforts to reduce our carbon footprint.
Panel 1A - Puttin Humpty Dumpty Back Together Again.pdf
Panel 1B - Keep Calm and Carry On Post-Janus Case Developments and Legislation.pdf
Panel 2 - In One Year and Out the Other_Year in Review.pdf
Panel 3 - Public Sector Labor Relations in Times of Strife_Challenges and Opportunities.pdf
Panel 4A - Prepare to Agree_PERB Informal Conferences and Impasse Mediations.pdf
Panel 4B - Key Issues in Public Sector Employment Litigation.pdf
Panel 5 - Bias and the Courtroom_A View from the Bench.pdf
Panel 6A - Arbitration Remedies_Win Lose or Draw.pdf
Panel 6B - Sex Lies and Diligence_Ethics in a New Era.pdf
Brochure
25th Annual Public Sector Conference Brochure.pdf
---
The Labor & Employment Law Section extends
its appreciation to the 2019 Sponsors!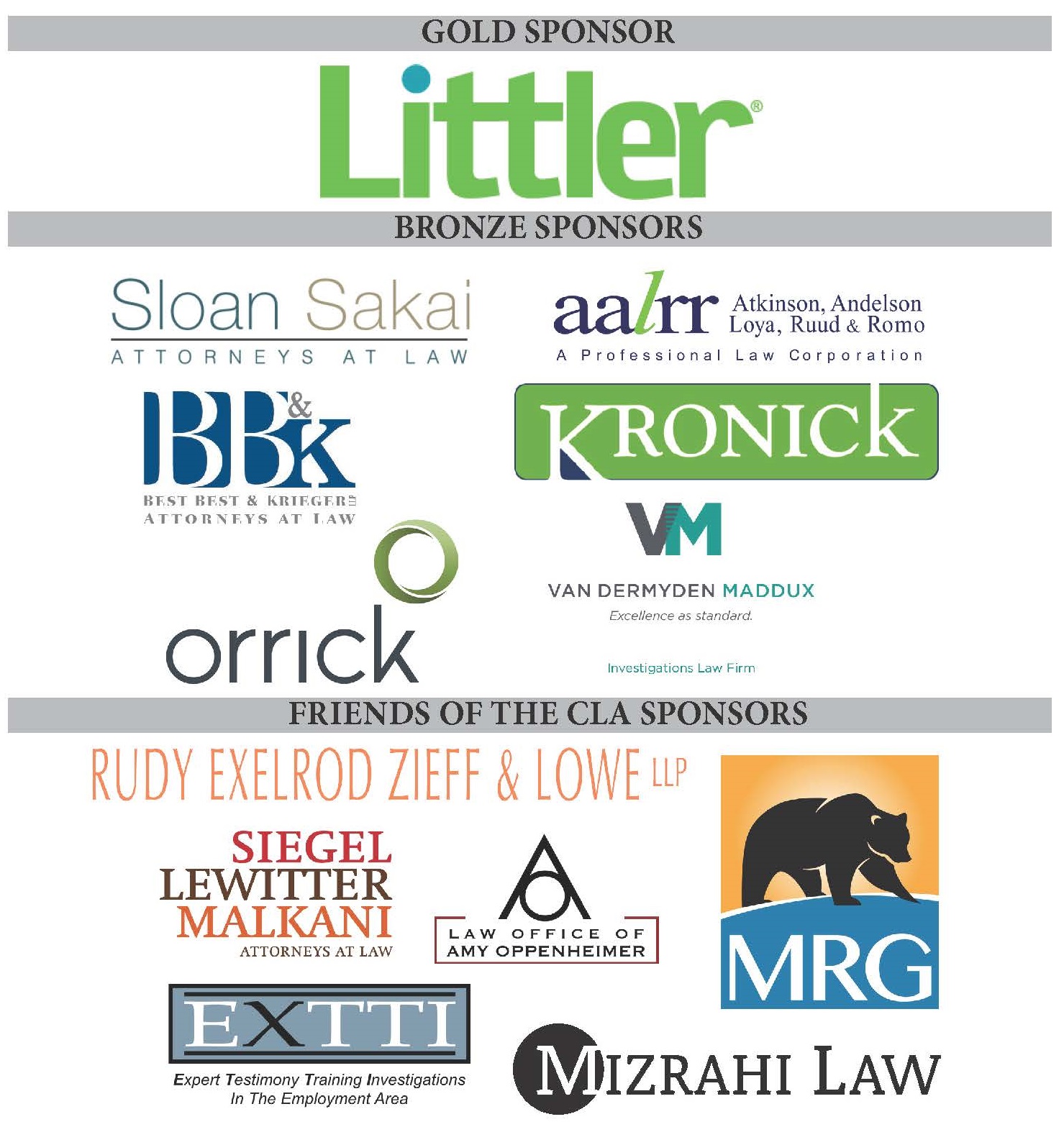 ---
SAVE THE DATE- UPCOMING PROGRAMS
Tuesday, May 14th, 2019 - Webinar
The Supreme Court's Arbitration Decisions of 2018-2019 and Implications for Class and Representative Action Employment Litigation
July 18th - July 19th, 2019 - Millennium Biltmore Hotel L.A. - Live
9th Annual Advanced Wage and Hour Conference
&
36th Labor and Employment Law Section Annual Meeting
---
Points of view or opinions expressed in these pages are those of the speaker(s) and/or author(s). They have not been adopted or endorsed by the California Lawyers Association Board of Representatices and do not constitute the official position or policy of the California Lawyers Association. Nothing contained herein is intended to address any specific legal inquiry, nor is it a substitute for independent legal research to original sources or obtaining separate legal advice regarding specific legal situations.
©2019 California Lawyers Association
All Rights Reserved