9th Annual Advanced Wage & Hour Conference and 36th Labor and Employment Law Section Annual Meeting
9th Annual Advanced Wage and Hour Conference and
36th Labor & Employment Law Annual Meeting and
July 18-19, 2018 ~Los Angeles

Program Materials
We have placed the program materials online for you to peruse and/or print before the Conference. In the event that we receive supplemental program materials - we will post these materials to the website after the Conference. Thank you for taking part in our efforts to reduce our carbon footprint.
9th Annual Advanced Wage and Hour Conference
Panel 1 - The Annual Update - Everyting You Needed to Know About Recent Wage-and-Hour Developments.pdf
Panel 2 - One Year Later - The Impact of Dynamex on Employee Classification.pdf
Panel 13 - The Wage and Hour Ethics Trivia Game.pdf
Panel 3 - Judges Panel_Practical Tips for Litigating Wage and Hour Class Actions in State and Federal Court.pdf
Panel 4 - Hot Topics in PAGA Litigation.pdf
36th Labor & Employment Law Annual Meeting
Panel 5 - The Good_The Bad and The Ugly - A Review of Recent Employment Law Cases.pdf
Panel 6 - Supporting Transgender Employees_Legal Update and Practical Guidance for Creating Inclusive Workplaces.pdf
Panel 7 - Understanding the World of Leaves of Absences.pdf
Panel 9 - Looking Forward_Looking Back - 2019 Employment Legislation.pdf
Panel 10 - Panel Discussion on Recent NLRB Decisions and Initiatives.pdf
Panel 11 - Californias New Rules of Professional Conduct and Their Potential Impact on Employment Law Practices.pdf
Panel 12 - The Secret of My Success_Insights from Top Trial Lawyers.pdf
Brochure
9th Annual Advanced Wage and Hour Conference and 36th Annual Meeting Brochure.pdf
---
The Labor & Employment Law Section extends
its appreciation to the 2019 Sponsors!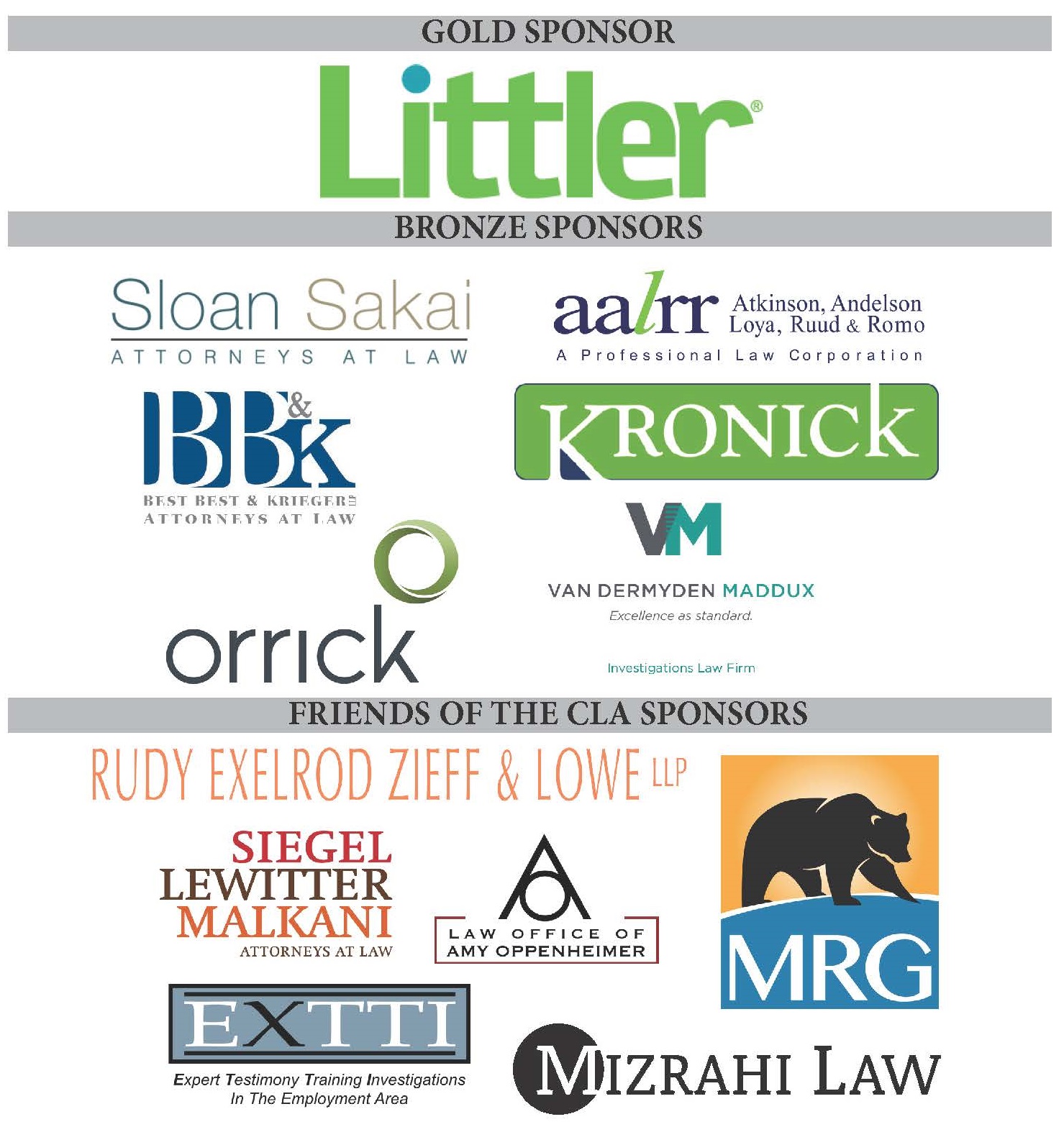 ---
SAVE THE DATE- UPCOMING PROGRAMS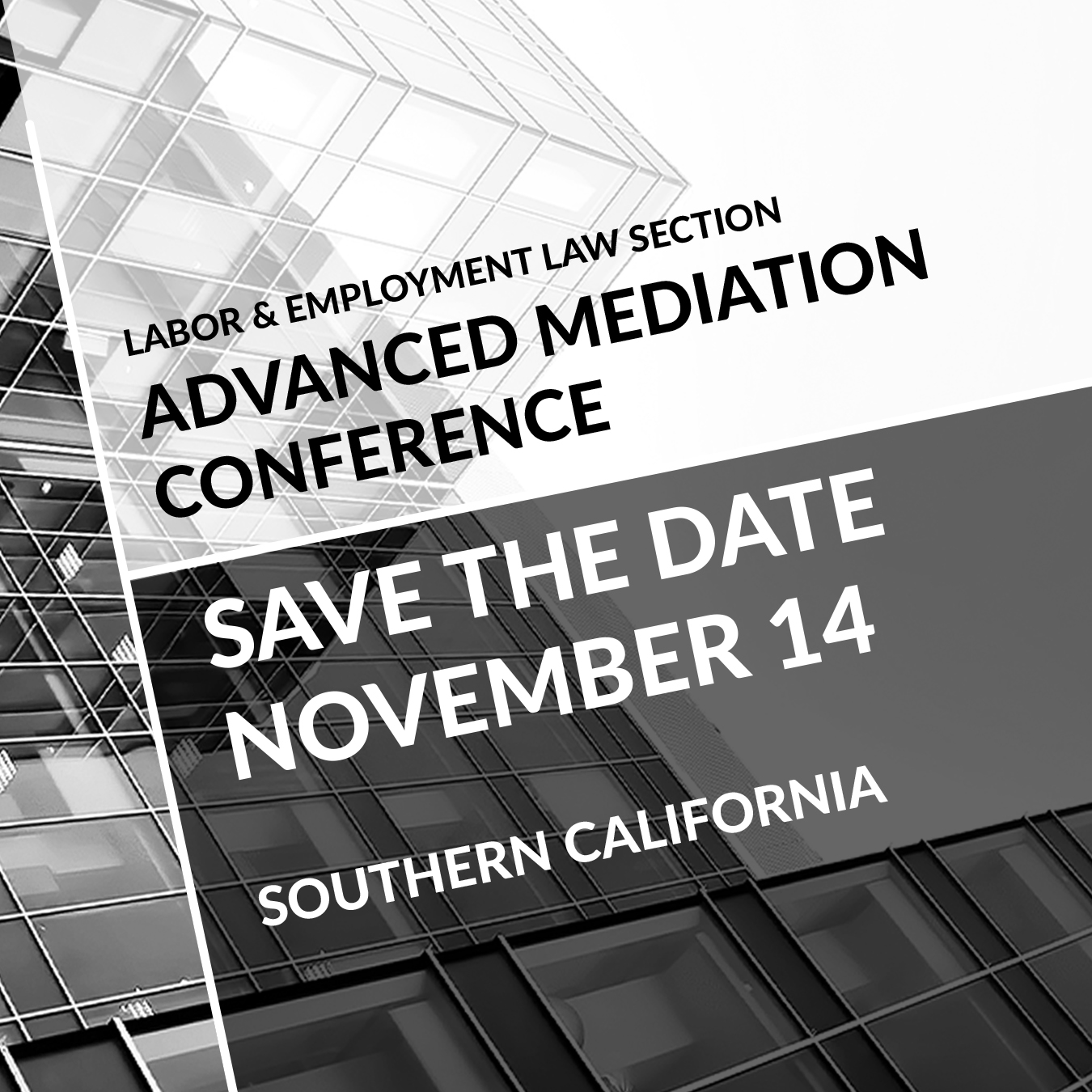 ---
Points of view or opinions expressed in these pages are those of the speaker(s) and/or author(s). They have not been adopted or endorsed by the California Lawyers Association Board of Representatices and do not constitute the official position or policy of the California Lawyers Association. Nothing contained herein is intended to address any specific legal inquiry, nor is it a substitute for independent legal research to original sources or obtaining separate legal advice regarding specific legal situations.
©2019 California Lawyers Association
All Rights Reserved
Page 1 of 1