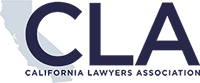 2017 Annual Meeting of the California Tax Bar and California Tax Policy Conference
Program Course Materials
The 2017 Annual Meeting of the California Tax Bar & California Tax Policy Conference Course Material files are listed below. At the meeting you will receive a USB drive with a copy of the files. We will update this site after the meeting.
01 The Ethics of Giving Oral or Written Tax Advice
02 Considerations in Developing a Meaningful Employee Development Program For Your Diverse Firm
03 Modern Uses of Partnerships in Estate Planning
04 Tax Reform - Are We Done Yet?
05 Year in Review - Legislative Update
6 Hot of the Press Post Election Current Developments and Audit Issues
07 Income Tax Aspects of Partnership Mergers and Acquisitions
08 Update on Recent SALT Litigation
09 California: the Mordor of Trust Situs - or the Last Defender of Wholesome American Values?
10 These Aren't the Assets You're Looking For: Handling IRS Assertions of Successor/Alter Ego/Nominee/Transferee Liability
11 City Business and other Local Taxes - City Lights or Friday Night Fights?
12 Click and Clack - California's New Manufacturing and R&D Partial Sales & Use Tax Exemption
13 The IRS and DOJ Continue to Prioritize Employment Tax Enforcement – Are You and Your Clients Prepared?
14 State Conformity with Federal Income Tax Laws - Especially in Light of Possible Sweeping Federal Income Tax Legislation
15 Is My Software Exempt – An Update on the Sales Tax Exemption for Technology Transfer Agreements
16 Federal Procedural Roundtable - Hot Topics from the Bench
17 Home Again Home Again Jiggity Jig Market-Based Sourcing Rule Updates
18 The Path from GRAT and IDGITs to Efficient Wealth Transfers
19 Collaboration Between Nonprofits and For-Profits - From the Simple to the Complex
20 I Don't Get the Assignment! Breaking Credit Assignment Down and Making It Work For You
21 Valuation Issues in Estate and Gift Tax Cases
22 Foreign Trusts - Beware of the Tax and Divorce Consequences
23 Tax that fellow behind the tree - An Update on Economic Nexus

24 Those Gnarly Retirement Asset Rules
25 Partnership Disguised Sales and Debt Allocation
26 - Substantiation Requirements - When the Shoebox of Receipts Goes Missing. What Can I Do?
27 Using Life Insurance in an Uncertain World
28 Foreign Account Reporting - Irs and Practitioner Perspectives
29 Taxing Digital Transactions in an Analog World
30 A Dive Into What Planners Need to Know When Dealing With Our Foreign Neighbors
31 The Highs (and Lows) of a Cannabis Tax Practice
32 Meeting of the Minds - Chief Counsel Roundtable
2017 CA Tax Ann Mtg & CTPC List of Attendees - List of Attendees.pdf
Points of view or opinions expressed in these materials are those of the speaker(s). They have not been adopted or endorsed by The State Bar of California's Board of Trustees and do not constitute the official position or policy of The State Bar of California. Nothing contained herein is intended to address any specific legal inquiry, nor is it a substitute for indepedent legal research to original sources or obtaining separate legal advice regarding specific legal situations. Copyright 2017 State Bar of California. All Rights Reserved.
Page 1 of 1