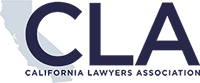 Trademark Office Comes to California
The Intellectual Property Law Section
Presents
Trademark Office Comes to California
Tuesday, April 2nd, 2019
Thursday, April 4th, 2019

Merchants Exchange Building, Julia Morgan Ballroom

465 California Street, San Francisco, CA 94104

Los Angeles Athletic Club

431 W. 7th Street, Los Angeles, CA 90014
Program Materials
We have placed the program materials online for you to peruse and/or print before the Conference. In the event that we receive supplemental program materials, we will post these materials to the website shortly following the Conference. Thank you for taking part in our efforts to reduce our carbon footprint.
***Please Note: No printed Materials will be provided. USB with materials will be provided on-site.***
Click on the links immediately below to download:
01 - USPTO Update (Updated Post-Program)
02 - Examination Tips & Tricks
03 - Ethical and Risk Management Considerations for Trademark Practitioners in Clearing Marks
04 - TTAB Updates and Practice Tips
05 - And Now for Something Completely Different: What You Need to Know About Non-Traditional Trademarks (Updated Post-Program)
06 - TTAB Year in Review: The Good, The Bad, and The Ugly
The Intellectual Property Law Section would like to thank the sponsors of Trademark Office Comes to California for their generous contributions!

Points of view or opinions expressed in these pages are those of the speaker(s) and/or author(s). They have not been adopted or endorsed by the California Lawyers Association Board of Representatives and do not constitute the official position or policy of the California Lawyers Association. Nothing contained herein is intended to address any specific legal inquiry, nor is it a substitute for independent legal research to original sources or obtaining separate legal advice regarding specific legal situations.
©2019 California Lawyers Association
All Rights Reserved

The California Lawyers Association is approved by the State Bar of California as an MCLE provider.
Page 1 of 1