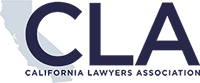 2019 Orange County Legal Tech Conference
Law Practice Management and Technology's
2019 Orange County Legal Tech Conference


May 4, 2019
1530 W. 17th St. (Bldg. A)
Santa Ana College Legal Studies Department
Santa Ana, CA 92706
Registration and MCLE sign-in begins 8:30 am.
Program Materials
We have placed the program materials online for you to peruse and/or print before the Conference. In the event that we receive supplemental program materials - we will post these materials to the website after the Conference. Thank you for taking part in our efforts to reduce our carbon footprint.
Track 1: Practical Application of Tech for Law Professionals
9:00 a.m. — Tips and Tricks Adobe Acrobat for Legal Professionals.pdf
10:10 a.m. — Take Your Excel Spreadsheets to the Next Level.pdf
11:30 a.m. — Processing Electronically Stored Information (ESI).pdf
1:30 p.m. — Trial Technologies Including Fact Analysis Tools.pdf
2:40 p.m. — Rise of the Para-Technical.pdf
Track 2: Law and Technology for the Legal Professional
9:00 a.m. — Not If But When. Responding to a Data Breach.pdf
10:10 a.m. — Discovering eDiscovery Issues at the Meet-and-Confer.pdf
11:30 a.m. — What is the California Consumer Privacy Act.pdf
1:30 p.m. — The Cyberthreat Landscape for Law Firms.pdf
2:40 p.m. — e-Competency Requirements.pdf
---
Points of view or opinions expressed in these pages are those of the speaker(s) and/or author(s). They have not been adopted or endorsed by the California Lawyers Association Board of Representatives and do not constitute the official position or policy of the California Lawyers Association. Nothing contained herein is intended to address any specific legal inquiry, nor is it a substitute for independent legal research to original sources or obtaining separate legal advice regarding specific legal situations.
©2019 California Lawyers Association
Page 1 of 1