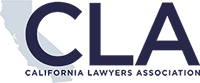 42nd Annual IP Institute - 42 ANSWERS TO YOUR ULTIMATE IP QUESTIONS - The Annual Meeting of the IP Law Section
42ND IP INSTITUTE - THE ANNUAL MEETING OF THE IP LAW SECTION -42 ANSWERS TO YOUR ULTIMATE IP QUESTIONS
Program Course Materials
The 42nd ANNUAL IP INSTITUTE Course Material files are listed below. At the meeting you will receive a USB drive with a copy of the files. We will update this site after the meeting.
Panel 1 - The International Exhaustion of Patent, Copyright and Trademark Rights
Supplemental Material Panel 1.pdf
Panel 2 -USPTO Update How Can You Benefit From Its Regional Presence
Panel 3 - Can Copyright Ever Live Forever
Panel 4 - Growing Like a Weed Everything You Want To Know About Cannabis and IP Law
Panel 5 - The Level of Ordinary Skill in the Art Is It Ever Really Determined
Panel 6 - The Slants Scandal and Speech Do the First Amendment and Trademark Law Collide
Panel 7 - The In House Patent Function The Good the Bad the Beautiful
Panel 8 - Alexa Are You Listening To Me
Panel 9 - University Technology Transfer and Licensing
Panel 10 - Negotiating the Technology License Can Both Sides Get to Yes
Panel 11 - Straight Outta Lawsuits Hip Hop Music and the Carnage of Copyright Infringement
Panel 12 - Hot Topics in Ethics for IP Counsel
Panel 13 - Whats Up With the Defend Trade Secrets Act
Supplemental Material Panel 13.pdf
Panel 14 - The Neuroscience of Competent Lawyering
Presentation Material REVISED Panel 14.pdf
Points of view or opinions expressed in these materials are those of the speaker(s). They have not been adopted or endorsed by The State Bar of California's Board of Trustees and do not constitute the official position or policy of The State Bar of California. Nothing contained herein is intended to address any specific legal inquiry, nor is it a substitute for indepedent legal research to original sources or obtaining separate legal advice regarding specific legal situations. Copyright 2017 State Bar of California. All Rights Reserved.
Page 1 of 1